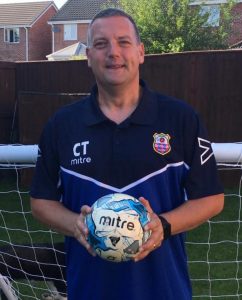 First step into football coaching with Brinscall after being volunteered by my son in 2019 and will be progressing FA coaching level 1 at the next opportunity.
I have had a season ticket for Man City for 40years, so I know all about footballs ups and downs.
I played football during armed forces deployments against teams in places ranging from Sierra Leone, Chile, Falklands and the highlight was matches at the Bermuda National Stadium (feed the goat!)
I aim to develop the players not only with their football, but also Teamwork, Respect, Honesty and Integrity.