The ethos of our team is that regardless of ability all players receive equal game time. Friendly and supportive culture amongst the squad built up over last 6 seasons.
Training is held every Thursday 6:30pm – 8pm.
If you are interested in joining us, or want more information please don't hesitate to Contact Us
Coach Rich Newman
I hold both FA Level 1 Coaching and FA Youth Award Level 2.
Coach Mick Brennan
I hold the UEFA B Qualification.
Girls Section Secretary Des Artis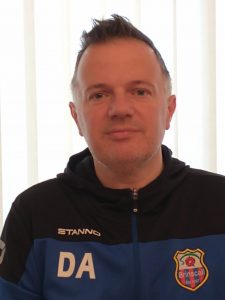 Des has been with Brinscall since 2014, joining the committee soon after. He coaches his son and daughter in their respective Brinscall Teams and is the driving force behind our newly formed 'Girl's Section'. He looks after all our teams that play in the Bolton and Bury Girl's League.
Contact: girls.secretary@brinscalljuniors.co.uk