Brinscall Reds Under 8s are a fantastic group of lads. They have developed friendships for a lifetime. Our aim is to ensure each player develops the fundamental motor skills required that can be transferred into other sports. Week on week, each player improves their skills and technique along with exceptional progress towards their understanding of the game. All of the players have fun, enjoy keeping fit and love to play football. It is vital to us that every player makes progress and learns to respect others.
If you are interested in joining us, or want more information please don't hesitate to Contact Us
We are proudly sponsored by Able Hydraulics

Coach Carl Brierley
I am a Blackburn Rovers season ticket holder and life long fan. I have played football for various teams and coached both grassroots and senior non-league teams. I am a FA level 1 qualified coach and a qualified teacher. I also have a PE degree. It is my intention to use my experiences to support the progress and development of all the players I coach.
Coach Colin Taylor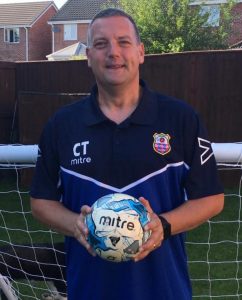 First step into football coaching with Brinscall after being volunteered by my son in 2019 and will be progressing FA coaching level 1 at the next opportunity.
I have had a season ticket for Man City for 40years, so I know all about footballs ups and downs.
I played football during armed forces deployments against teams in places ranging from Sierra Leone, Chile, Falklands and the highlight was matches at the Bermuda National Stadium (feed the goat!)
I aim to develop the players not only with their football, but also Teamwork, Respect, Honesty and Integrity.