The Under 8 Whites train on a Thursday and play Saturday mornings at the Central Venue in Penwortham.
Success is measured on enjoyment and development.
If you are interested in joining us, or want more information please don't hesitate to Contact Us
Coach Kevin Kealey
In a moment of inspiration back in 1997, Kev created Brinscall Juniors with just one solitary team. With his children now all grown up, Kev has taken on a new team and plans to go through the 12 year grassroots cycle one more time!
Coach Jack Leckie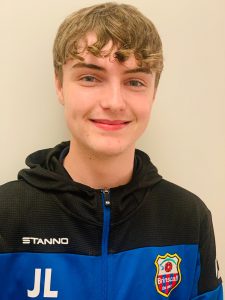 Jack is the assistant coach for Brinscall Under 8 White.