Our first ever all girls team love to play football and have such a fantastic attitude towards the game that they won the Lancashire FA respect award 2019!
Please do not hesitate to contact us if you want your daughter to come and try out training with the girls.
Training is normally on a Wednesday evening, matches at the weekend.
If you are interested in joining us, or want more information please don't hesitate to
Contact Us
We are proudly sponsored by Mortgage Experience
Girls Section Secretary Des Artis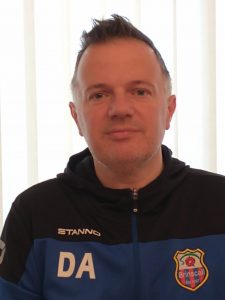 Des has been with Brinscall since 2014, joining the committee soon after. He coaches his son and daughter in their respective Brinscall Teams and is the driving force behind our newly formed 'Girl's Section'. He looks after all our teams that play in the Bolton and Bury Girl's League. Contact: girls.secretary@brinscalljuniors.co.uk
Chair Mark Oldham
Mark has been coaching with Brinscall since 2008 and joined the committee in 2010. Alongside his committee roles he also looks after our Under 9 Girls teams, our Under 6s and our Wildcats group.
Contact: chair@brinscalljuniors.co.uk